Freshwater Pearls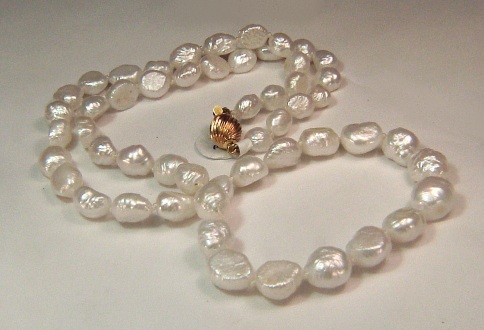 I've been so busy with my infant and 4 year old that I've hardly had time to update this blog.
Lately I've been obsessed with freshwater pearl jewelry. I ordered a couple of sets off of ebay, and they all arrived looking magnificent. Freshwater pearls are a beautiful alternative to salt water akoya pearls, which are expensive because they're the real mccoy!
Shell pearls are okay, but I'd only buy them if I was strapped for money because they're not real pearls. I also ordered a shell pearl pendant which looks nice. But it doesn't have the same lacquer and shine as a freshwater pearl pendant. It came with a shell pearl ring as a free gift, and the 'pearl' fell off after just one day of wearing it. Dropped on the floor while I was changing my clothes. Ah well, didn't pay for it anyway. :S
I need to research some natural remedies for the relief of hayfever. My husband has been suffering constant sneezing and itchy, watery eyes since autumn began, and over the counter medications haven't offered much relief! Suggestions anyone?
Will blog soon. Peace :)